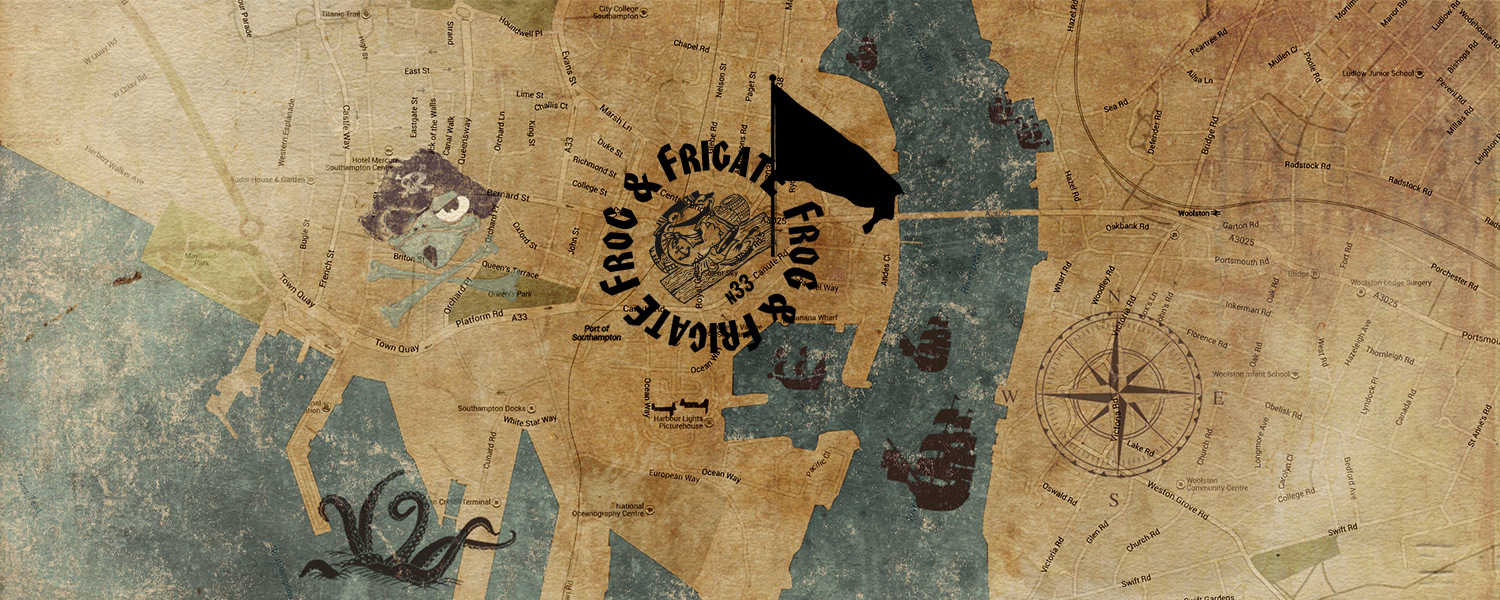 Ahoy!
We look forward to hearing from you, Froggers! Call us on 02380 335959 or 07785 302424 or complete our simple enquiry form; we'll respond as soon as we get to shore.
Opening Hours:
Friday: 23:00 - 003:00
Saturday: 21:00 - 02:00 Sunday - Thursday check our Looming Grog Fests and busy FB page for details!